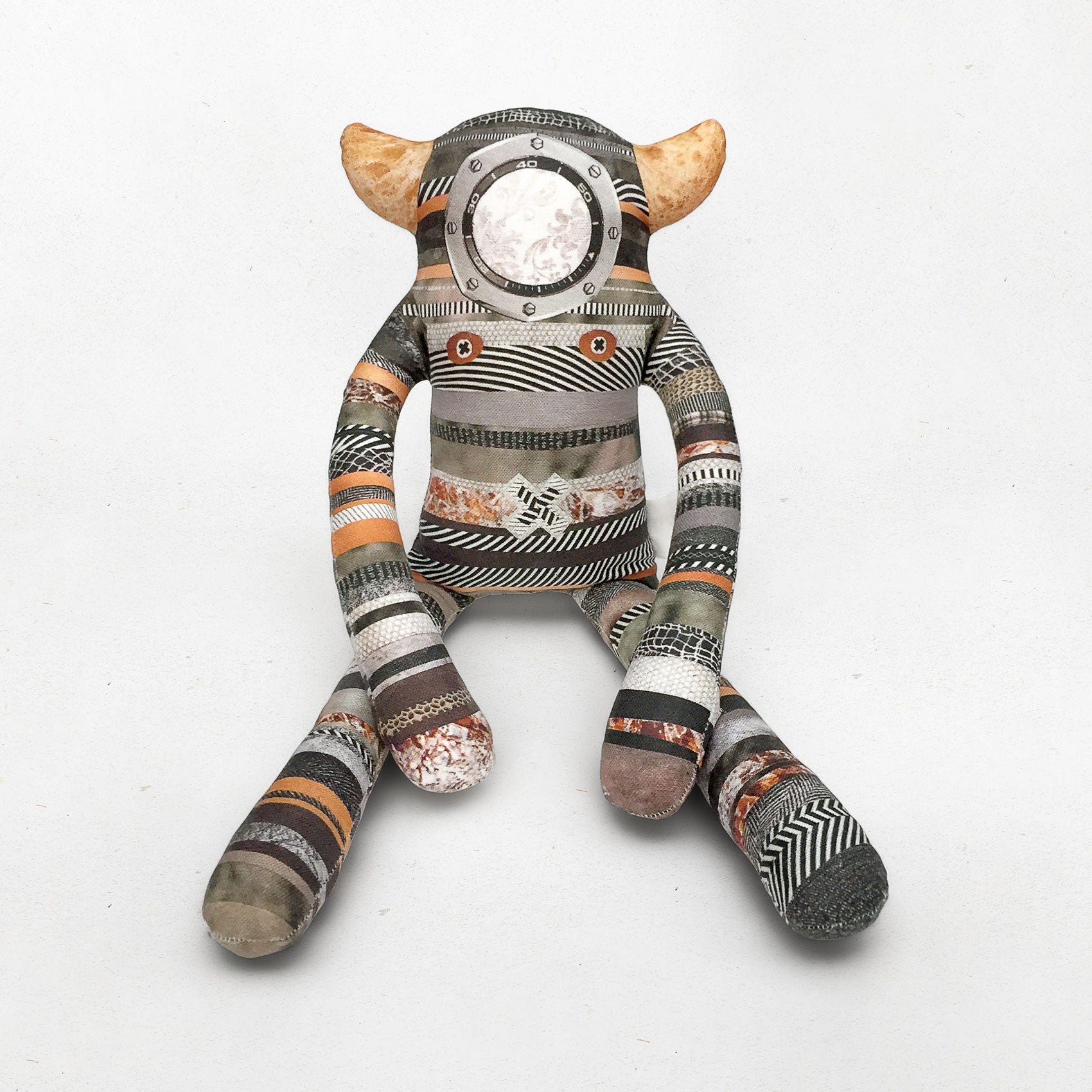 Otis
Good Ol' Otis – This mysterious explorer showed up one day and no one is quite certain where he came from. Was is outer-space? Was it the deep ocean? Either way, this eccentric fella who keeps everyone on their toes due to his constant bumping into things. How did he ever survive his distant travels with such poor depth perception? No one said it was easy being a cyclops!
Each Papercut Monster:
Starts out its life as a paper collage before becoming a unique fabric friend. 
Has a rich visual texture thanks to the handmade illustrations of designer Joel Kadziolka
Is specially printed directly on linen-cotton canvas
Is machine washable. 
Uses eco-friendly inks and printing processes
Is stuffed with all new polyester fibrefill.
Makes an excellent stuffed toy for even the most rambunctious children. 
Functions as an excellent home/office decor accent for children-at-heart.
Is handmade as part of a limited edition run.   
| | | |
| --- | --- | --- |
| | Height | Edition |
| Pygmy | 10" | ∞ |
| Standard  | 16" | /100 |
| XL | 22" | /30 |
Translation missing: en.products.general.previous_product_html | Translation missing: en.products.general.next_product_html