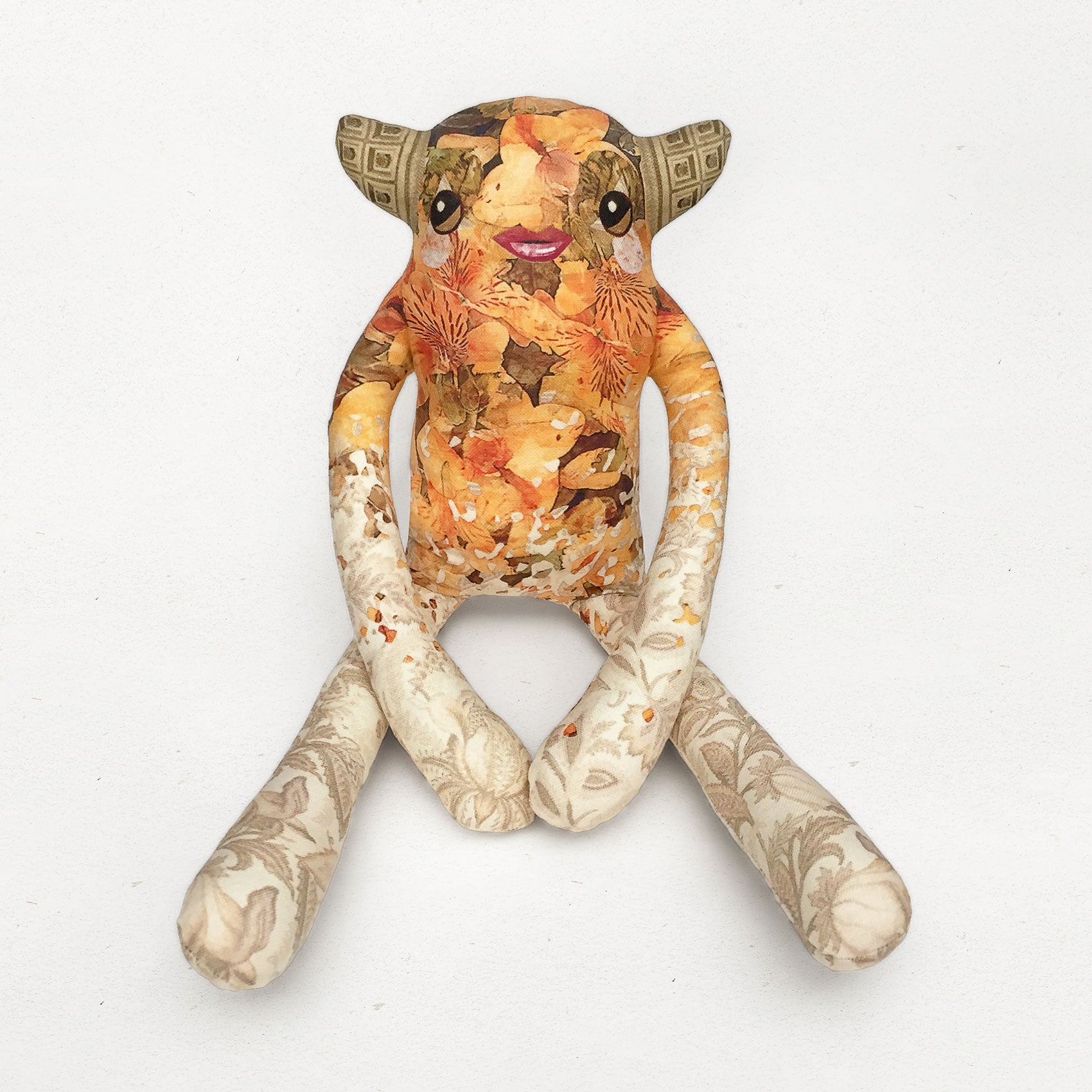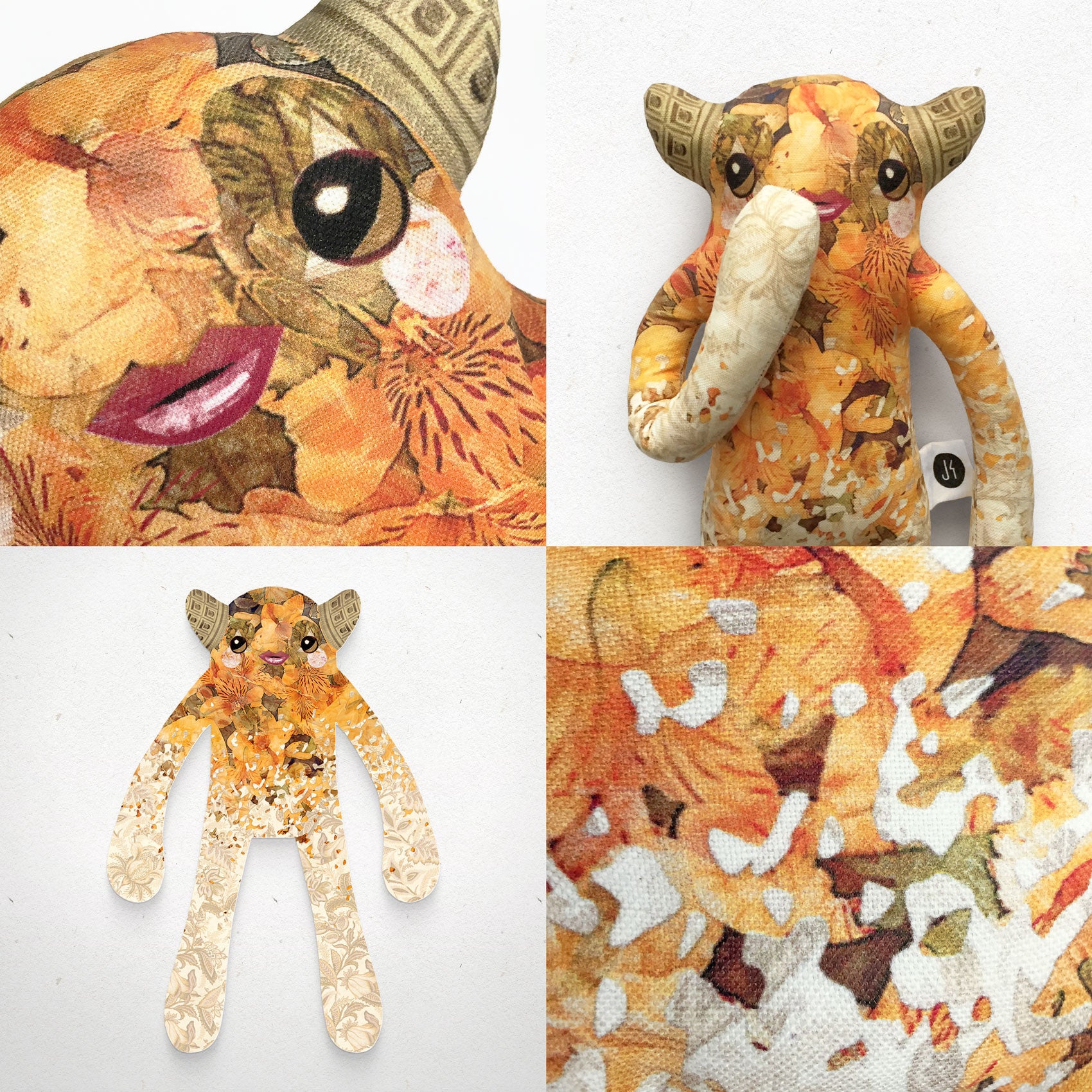 Lyla
Meet Lyla – You know those old souls who always know just what to say to point you in the right direction, even when it might not be what you wanted to hear at the time? Lyla is that kind of monster. She's kind and nurturing and always has the best interests of others in mind.
Each Papercut Monster:
Starts out its life as a paper collage before becoming a unique fabric friend. 
Has a rich visual texture thanks to the handmade illustrations of designer Joel Kadziolka
Is specially printed directly on linen-cotton canvas
Is machine washable. 
Uses eco-friendly inks and printing processes
Is stuffed with all new polyester fibrefill.
Makes an excellent stuffed toy for even the most rambunctious children. 
Functions as an excellent home/office decor accent for children-at-heart.
Is handmade as part of a limited edition run.   
| | | |
| --- | --- | --- |
| | Height | Edition |
| Pygmy | 10" | ∞ |
| Standard  | 16" | /100 |
| XL | 22" | /30 |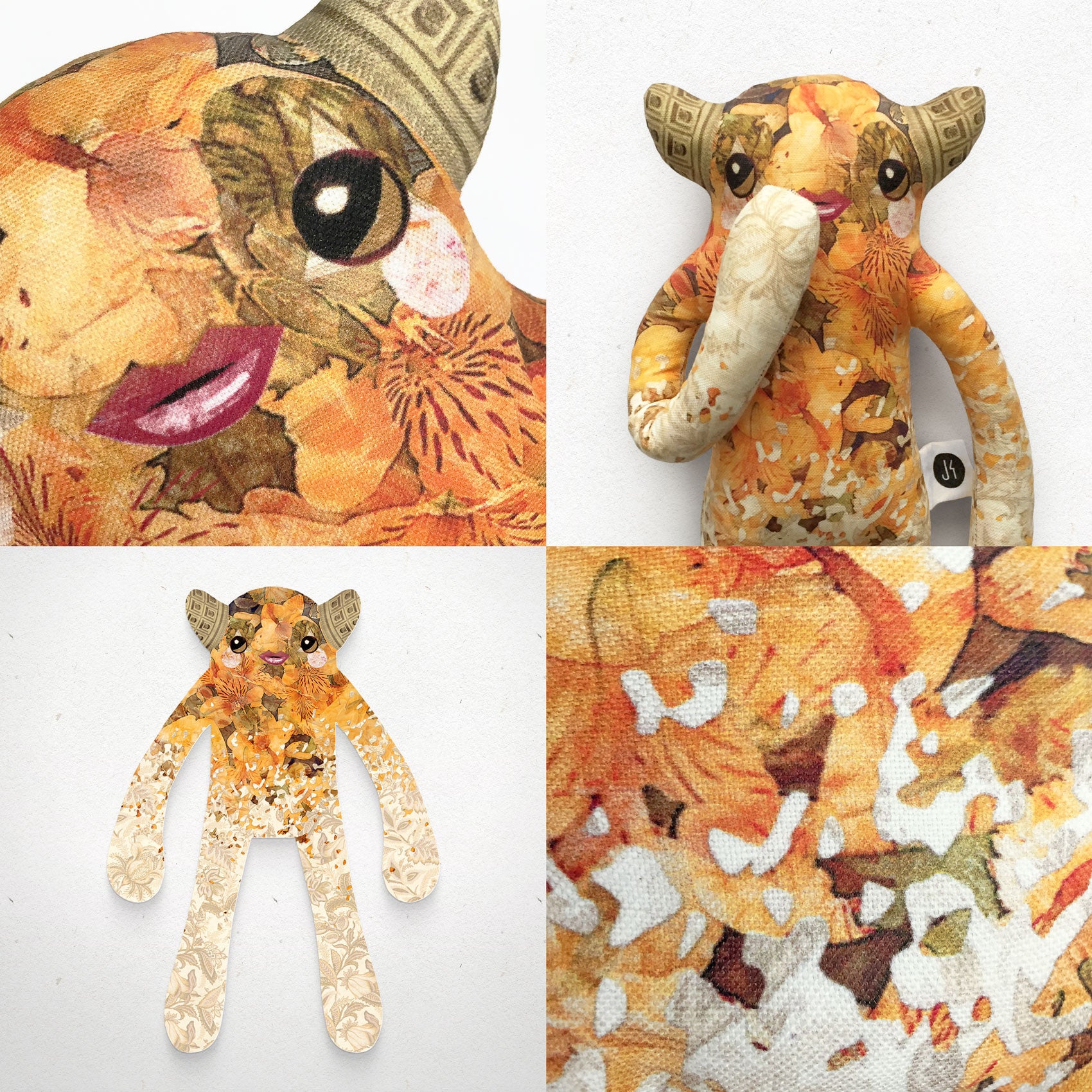 Translation missing: en.products.general.previous_product_html | Translation missing: en.products.general.next_product_html