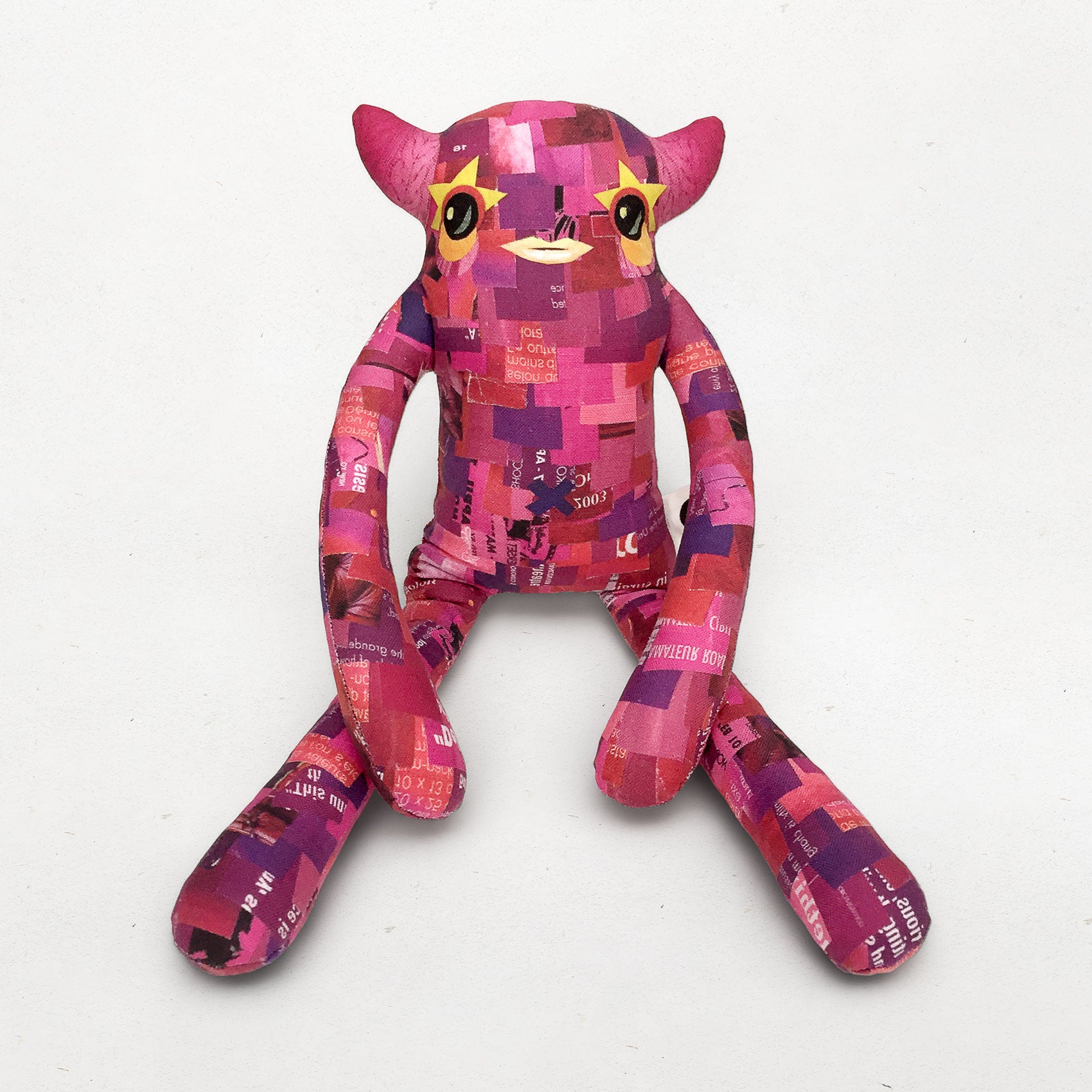 Charlene
Meet Charlene – She calls 'em like she sees 'em. This sassy lass uses just enough class to avoid being crass. She's an excellent confidant and perfect partner in crime. 
Each Papercut Monster:
Starts out its life as a paper collage before becoming a unique fabric friend. 
Has a rich visual texture thanks to the handmade illustrations of designer Joel Kadziolka
Is specially printed directly on linen-cotton canvas
Is machine washable. 
Uses eco-friendly inks and printing processes
Is stuffed with all new polyester fibrefill.
Makes an excellent stuffed toy for even the most rambunctious children. 
Functions as an excellent home/office decor accent for children-at-heart.
Is handmade as part of a limited edition run.   
| | | |
| --- | --- | --- |
| | Height | Edition |
| Pygmy | 10" | ∞ |
| Standard  | 16" | /100 |
| XL | 22" | /30 |
Translation missing: en.products.general.previous_product_html | Translation missing: en.products.general.next_product_html